What Indonesia can do to replicate startup success in Singapore or Silicon Valley
 By: RJ Balmater, TECHINASIA
This article is part of Tech in Asia's partnership with Monk's Hill Ventures where we publish articles that feature the firm's valuable insights. For more articles in this series, go here.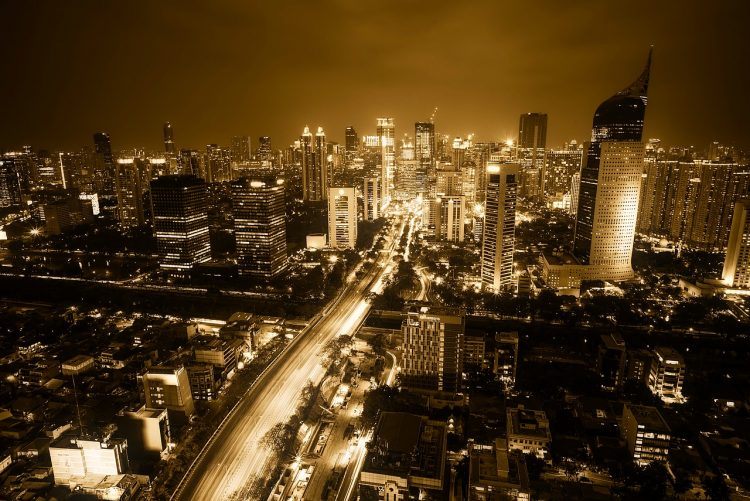 Indonesia's startups are gaining serious traction among international investors, positioning the country's ecosystem to become Southeast Asia's dominant destination. But that success is not guaranteed.
Indonesia's government, investors, and founders have to make strategic moves in order to match their competitors in Singapore or Silicon Valley.
A great sign
The capital funneling into Indonesian startups is unprecedented.
The country pulled in more than US$3 billion in venture capital in the first half of last year. This represents about 20 percent of all VC funding in Southeast Asia. Even more impressive is the growth in investments: In 2012, Indonesia garnered US$44 million in capital.
Indonesian unicorns also stand out, with Tokopedia, Go-Jek, and Traveloka cinching three spots among the top five most funded startups in Southeast Asia.
Venture capital might even be over-committed to the market, with dozens of new Indonesian funds valued at US$100 million or more. Meanwhile, US and Chinese VC firms are establishing Southeast Asian branches across the country.
Eventually, Indonesia should encourage more local corporations to fund fledgling companies, but for now, this foreign funding is a great sign.
Following the tide of prominent Indonesian unicorns, international investors are expressing their confidence in the country's startups. Consequently, recipient founders are gaining a boost in credibility with support from global brands.
This support also gives founders the confidence to pursue new ideas. They no longer fear that they'll have trouble raising seed funding, so they dive into their business plans.
That said, a series of obstacles still limits their potential. And the government, investors, and founders each have a role to play.
Addressing the obstacles
Here are a few moves that can help Indonesia's startup ecosystem reach its full potential.
1. Loosen government regulations
Though founders and investors are eager to push Indonesia's startup ecosystem forward, the country still lacks the fervent government support that drove Singapore to the forefront of the Southeast Asian tech economy.
The Indonesian government recognizes the country's potential. (President Joko Widodo even flew to Silicon Valley to glean inspiration and convince expat Indonesians to bring their innovations home.)
However, in order for the ecosystem to really take off, the government will need to remove regulatory bottlenecks.
High taxes are one problem. Indonesia levies capital gains taxes of up to 25 percent. Foreigners who aren't protected by a tax treaty must pay a 5 percent tax on proceeds from any sale of Indonesian assets.
By comparison, Singapore and Malaysia have no capital gains taxes at all. Indonesia should follow their lead. It's true that at the moment, startups in Indonesia have little trouble raising funds. But in the long term, encouraging investment will bolster the ecosystem's overall health.
Indonesia's government must also roll back strict limitations on foreign ownership, which are already damaging local startups.
Recently, Bank Indonesia limited foreign ownership of e-money providers to 49 percent. This rule is likely why Grab and Go-Jek have struggled to obtain licenses for their popular e-wallet services.
Even worse, local lobbies are pressing the government to further limit foreign investment in startups.
Indonesia is also overly conservative when it comes to business financing. Most loans require collateral, and most tech startups don't have any. Singapore and the UK offer model solutions, as each country provides a range of grants and loans for startups
2. Grow technical talent
The Indonesian startup ecosystem is still lopsided, with plenty of great ideas but few teams capable of implementing them.
Talented Indonesian founders have built unicorns in the country or taken prominent roles in some of its most exciting startups, but companies still have to outsource their technical teams due to a lack of in-country developers. Finding CTOs is also a challenge, as the most talented developers are quickly snapped up by established unicorns or firms.
Cultivating a generation of young developers is the government's role. Indonesia's leaders should fund technology programs, contests, and scholarships to entice students to enter the field.
In Singapore, government programs like SkillsFuture train its citizens in in-demand skills, ensuring that the city-state has a globally competitive workforce.
While Google's plan to train 100,000 Indonesian developers by 2020 will help close the skills gap in the short term, the Indonesian government should later take the lead in promoting talent development.
3. Strengthen tech infrastructure
Connectivity matters too. Despite the impressive startup ecosystems in Jakarta and Jogjakarta, large swathes of the country still have little access to the tech sphere.
It's true that smartphone penetration, cheap phones, and data plans are on the rise. But the country still has a large unbanked population, and it could take another generation or two to achieve universal adoption of banking and mobile phones.
Linking Indonesia's main islands via fiber optic cables is an essential first step to addressing these disparities.
4. Build up the investment ecosystem
Right now, investor-led events tend to be overly broad. Startups need more exposure to successful portfolio companies and more opportunities to learn how to obtain funding.
Indonesian VC funds also tend to be quite large (over US$100 million). Creating smaller funds would be a great way to propel pre-launch startups, many of which are aiming for funding in the US$500,000 range.
And given VCs' focus on the series B gap (as well as the industry's general risk aversion over the last several years), these smaller investments might make for attractive opportunities.
5. Embrace localization
Ultimately, it will be the founders who will either push the ecosystem forward or run it into a dead end. Unicorns from Indonesia have barreled forward at a stunning pace, but the majority of startups are still not at the level of those in Singapore or Silicon Valley.
While the country waits for more educational and financial support from the government, founders themselves can take the lead.
Indonesian founders have a keen eye for identifying solutions from other markets that can be adapted locally. They must take the country's massive and stratified population into account, embracing localization to help the market feel connected to a product.
***
So, is Indonesia's startup ecosystem overhyped? Not at all.
But in order to live up to investors' expectations, government, investors, and founders will need to adjust their game plans. If they do, Jakarta will take its place alongside Singapore and Silicon Valley as a global startup leader.